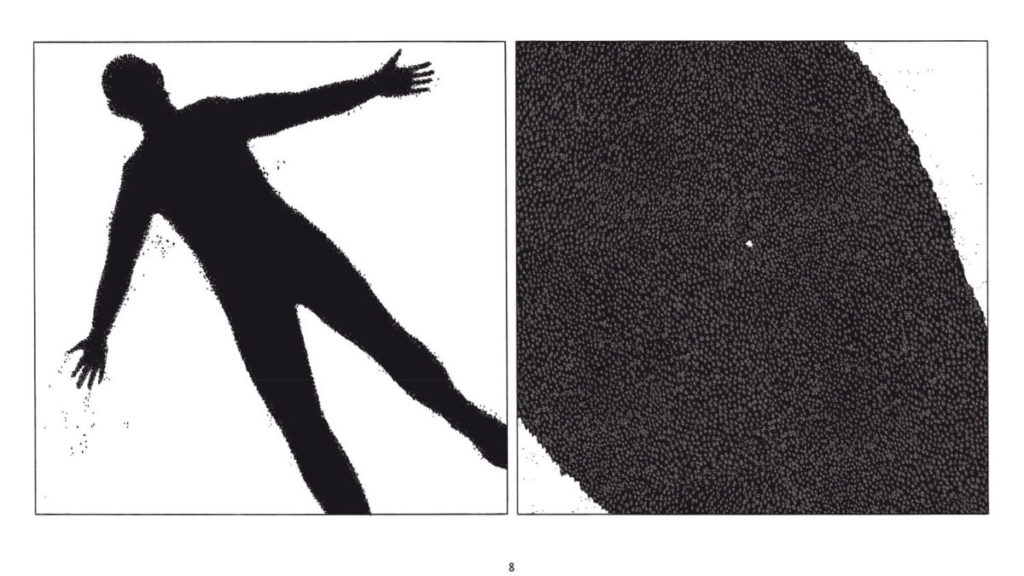 OTTO, l'homme réécrit (2021)
A BD-Concert by Stéphane Orlando based on the work of Marc Antoine Mathieu, performed by the Cave Cantores Ensemble and Lorenzo Caròla as special guest, directed by Matthieu Collard.
Why are we who we are? Marc-Antoine Mathieu gives us unexpected answers to this question in a modern fable, the story of a man discovering himself.
Gibellina, film by Thierry De Mey (2019)
In 1968, the town of Gibellina Vecchia and three other towns in the Belice Valley in Sicily were wiped off the map by an earthquake.
Between 1985 and 1989, at the request of the local authorities, the artist Alfredo Burri erected a white cement catafalque on the site of the town, like a band-aid on the open wound of the tragedy, precisely reproducing the layout of the streets.
In 2007, the camera of the filmmaker Thierry De Mey captures the return of dancers choreographed by Manuela Rastaldi in the site deserted of its inhabitants.
Fifty years after the events, the film-concert imagined by the composer Stéphane Orlando returns in 2018 on this unique memorial sequence.
Il Grande Cretto is dedicated to the memory of the 6930 victims.
It remains to this day a manifesto of monumental Land art.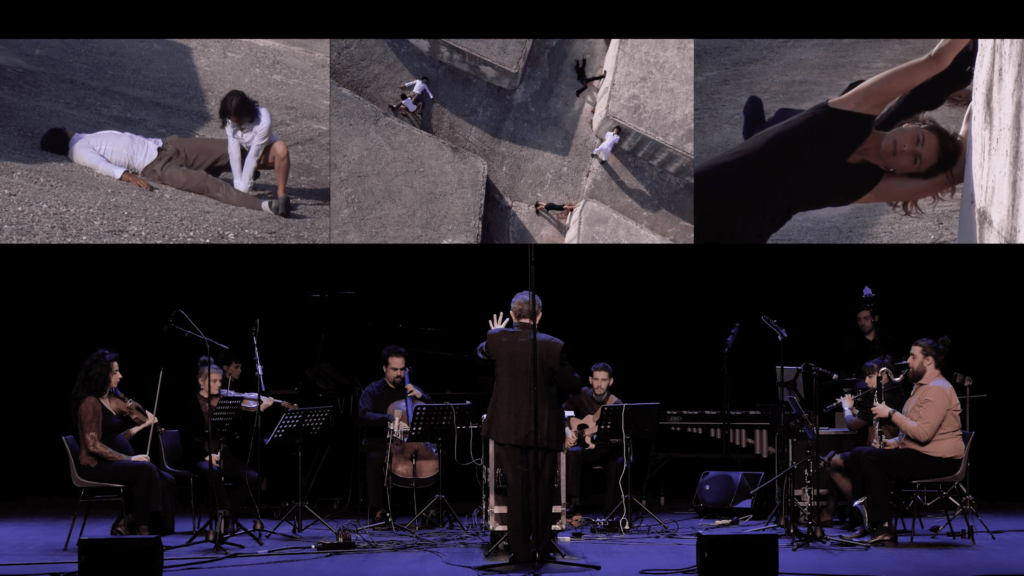 Les Documents interdits (2019)
Films directed by Jean-Teddy Philippe music composed by Stéphane Orlando and played byEnsemble Fractales
Composed of 13 short films, the Documents Interdits were directed by Jean-Teddy Filippe, produced by INA and distributed by MBA Films and ARTE France / La sept. These were the first Fake films broadcast on television.

By making these « fake documentaries » between 1986 and 1989, Les Documents Interdits, Jean-Teddy Filippe became, well before the Blair Witch Project, the true precursor of Found footage, a genre in experimental cinema based on the recovery of printed film or video tapes with the aim of making a new narrative.
Through the hyperrealism suggested by these filmic reappropriations, the director's work has made it possible to question the ease with which television audiences accept any information as true:
« Television authenticates everything it broadcasts, therefore « the feeling of truth » does not leave the viewer. In the case of Forbidden Documents, the support was total, worldwide and intense. Faced with the numerous reactions to the films, the channel preferred to make it clear that the question of their authenticity could arise… which means that it had not been imagined for a single second that this question could have arisen…
Thirty years after this landmark event in pop culture, Stéphane Orlando revisits two films from Jean-Teddy Filippe's cycle, Le Pique-nique and L'Examen, and adds a new original score performed by the Ensemble Fractales.
Seuls (2014)
​
SEULS musically explores photographic spaces by taking various paths: classical music, jazz, film music and traditional music. Four movements structure the work: Doubles, Troubles, Dédoubles and Yalnız.